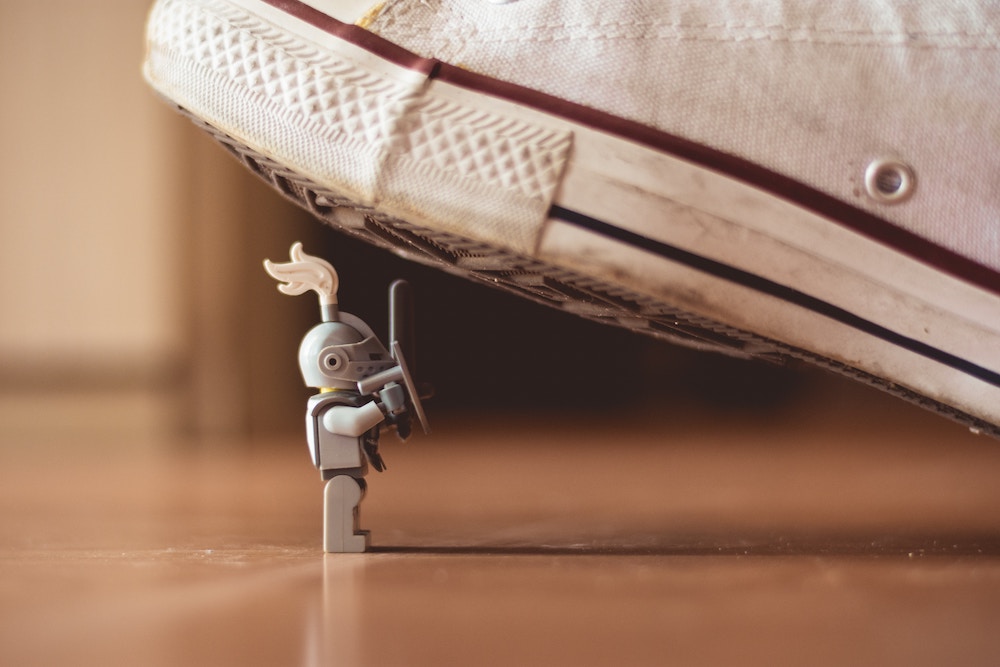 Personal attitudes inform our strategies for improving patient health. As ACOs move forward in Value-Based Health Care, attitudes about patients and providers set the stage for collaboration or conflict. And with ACOs taking on financial risk for patients, those attitudes and strategies can make the difference between success and failure.
As we discussed in a previous post on the importance of involving physicians effectively in population health initiatives, alliances with physicians start with building trust and clinical leadership. Failure to do so will ultimately undercut both the ACO and their patients. So, too, must we be responsive to patients' needs—not just clinical, but in all aspects of health care.
Here are some common attitudes about patients and how they might inform ACO strategies. Do any of these ring true for you?
Providers say they want to help patients achieve better health status, but they can't get patients to engage in meeting that goal.
If only patients would adhere to the regimens designed for their care, providers say. If only they did what they were told to do, like stop smoking or lose weight or take their medicines, they would get better. But many patients simply don't pay attention.
Population health targets specific patients for follow-up. Providers say that those delinquent patients will comply with instructions under the pressure of reminders and provider follow-up.
You can see here how the attitudes (and frustrations) drive the population health strategy, such as it is. But we need to dig deeper: How do these attitudes impact the way we engage patients, for better or worse?
Population Health Should be Dialogue—Not Management—To Help Patients Succeed
The above characterization of patients and the need for adherence to goals is certainly not surprising. It's an attitude common to physicians, health plan and provider professionals, employers and many policymakers. But it is also a paternalistic attitude towards patients. It essentially means that patients should behave and not ask questions. It's an attitude that does not acknowledge the new realities facing health care consumers.
Many patients, especially young adults, do not agree with traditional roles. They want information, and they want to make their own decisions. Further, they want to make those decisions based on their own values. And many of them—often appropriately—question the science and cost-benefit for various screenings, treatment advice and other outcome assumptions. This is not non-compliance. It's self-advocacy.
There are many reasons that patients don't follow through with treatment regimens. They simply may not agree with the goals. Even if they do agree, they may need help from family or other support for fulfilling the goals, or can't because of financial or other issues.
Rather than use population health as a club for compliance, ACOs must redeploy these initiatives in an effort to communicate. Patients should feel comfortable articulating what they want. How providers ask questions and recommend treatment is important, as is the information provided to patients for decisions. If ACOs fail to support a positive inquiry process with patients and belittle them with reminders instead, they lay the groundwork for disengagement.
Patient-centric Physicians Get Better Engagement
Here's the bottom line: alignment of physician and patient attitudes about their roles results in greater patient adherence.  Patient-centric discussions, as opposed to one-sided and physician-directed monologues, are increasingly regarded as the first step toward achieving patient agreement and cooperation.
What this means for population health and other Value-Based Health Care strategies is a culture shift to change the roles—and the conversation—between physicians and patients. The time is past where ACO physicians can afford to be directive and removed from patients' issues.
Instead, tools such as motivational interviewing and counseling-style discussions with patients must inform the physician-patient relationship. ACOs, for their part, can ensure that practicing physicians are given the time and training to develop such skills. Medical schools and residency programs likewise must incorporate this transition in their classes and preparation. Future physicians will need expertise to help engineer change, sharing their clinical knowledge in decision-making processes that enable patients to determine benefits of treatment goals and alternatives.
Shift Focus of ACO Population Health to Disparate Populations
ACOs are responsible for the health of their entire enrolled patient population; naturally, however, they set population health priorities for groups that are generating poorer results and greater costs. One of those priority groups certainly should be patients with socio-economic issues coupled with severe medical issues. Lowering costs will ultimately require addressing these patients who have higher risk, unmanaged outcomes, and possibly also lack support systems to ensure treatment maintenance.
Compare these two approaches to management of high risk patients with diabetes:
In Group 1, the ACO uses a patient registry with recent lab values to identify patients with unmanaged HgA1C control values. The patient is contacted by phone or mail and asked to return to the office for follow-up. At the appointment, the physician discusses diet and other concerns with the patient, who arrived alone, and reviews medication options. The patient says he will do better with diet but wants to remain on the same medication. A follow-up appointment is scheduled.
In Group 2, the ACO establishes a population health project to address patients with poor and unmanaged HgA1C control values. The population health project is designed to evaluate patients with financial and support issues, for which predetermined processes have been arranged for patient help.
The ACO uses a patient registry with recent lab values to identify patients with unmanaged HgA1C control values. The care team member assigned to the physician calls the patient and expresses the physician's concern about the consistently poor results, and asks that the patient come to the office to talk over options. In the phone call, the care team member explores financial, family and other obstacles that the patient may be having that are affecting her health, and documents these in the record for the physician to review. The patient reveals that she is living alone and has financial pressures along with poor insurance coverage. A patient visit for the physician is scheduled, and the patient is asked to bring a family member or friend who can be available to support her. The care team ensures that enough time is allowed to meet with the physician as well as with a care team coordinator.
The patient is then designated by the ACO population health project to be queued for a discussion of support options after the physician appointment.
The physician reviews the chart, discusses the patient's difficulties and explores whether the patient is agreeable to participating in one or more of the additional support options, which can be discussed with the care team coordinator following the visit. They review medications and financial obstacles. The patient and family member leave the clinic after working with the care team coordinator on a supported diet program and reviewing financial options for medication assistance. The care team works with the family member to arrange for ongoing support.
While population health will inadvertently capture patients needing extra support and services in data for these initiatives, some ACOs will have to address disparity in care specifically because it reflects needs in their patient population. For example, ACOs serving patients who are more susceptible to various diseases because of race or circumstances need to address those issues head-on. Provider biases against poverty, race and other factors are well documented and researched, and result in suboptimal care, if not outright abandonment of patients because of their challenges.
ACOs have an opportunity to succeed with a fresh perspective on population health, one focused on optimizing their patient diversity. The most positive financial reward under risk arrangements will result from improving care in moderately ill patients, preventing them from falling into a steep decline by providing better support and relatively simple interventions. To make gains with such patients, ACOs must develop effective, appropriate ways of eliciting accurate information about patient preferences and support issues, such that the patient can provide an adequate foundation for establishing plans of care. Second, ACOs or their participating organizations should work with clinical and non-clinical staff to remove biases in the medical decision-making process. Access to community resources will be essential to supplement the gap in the patient's resources, and ACOs will need to organize these in advance.
Prerequisite to Patient Engagement Is ACO Responsiveness to Consumer Needs
ACOs face another obstacle in gaining patient engagement: patient trust. Many surveys have revealed that trust in health care providers has declined. Patients believe that providers care more about generating revenues than delivering good patient care, a reflection of their frustration with high cost and lack of price transparency, coupled with physician-driven decision-making. Even when patients give high marks to their physicians, they complain that their time with them is inadequate to discuss all their concerns.
To generate loyalty and cooperation, ACOs have the advantageous position to insist on changes in their participating provider processes. These include supporting a medical decision-making process that embraces clinical alternatives and research results, price transparency, conveniences in scheduling and more time for discussion.
To take on these challenges, the ACO must set the standards for its participating providers in fundamental ways that go beyond quality measures and cost variances. ACO population health efforts cannot be expected to realize their full potential through patient engagement without changing the way patients are engaged. That means identifying best practices for the physician-patient relationship, which many ACOs may feel is outside their scope of operations. Since the ACO must also help its provider organizations better collaborate with physicians and ensure that physicians receive value from their own ACO engagements, however, this approach is instead a natural outgrowth.
The catalyst to change may be Value-Based Health Care reimbursement, but the ACO is the vehicle to create the changes throughout its provider network as well as its patient populations.
Can Population Health Help Patient Engagement?
Typical population health initiatives can result in returning patients to physicians for services, for some prevention of emergency room use, improvement in vaccinations and screenings, and identification of patients for more complex case management services. We don't discount their value.
But as a rule, these efforts cannot fully succeed unless they fit seamlessly into a changed patient care culture where both physicians and patients have new and respected roles. ACOs fight an uphill battle with reminder and outreach systems, trying to convince patients to do what they may not always be able to do, with communications often operating outside patient relationships with their physicians.
By contrast, ACOs can create population health efforts that attract patient participation. They can start by changing attitudes toward patients. By first assisting physicians with time and counseling skills to work with patients, and identifying patients' health goals and obstacles, ACOs can start a constructive dialogue about how to meet patient health goals. With that foundation, patients would be more eager to participate in initiatives that fit their interests, time and issues, such as:
Group education, diet support groups, recipe exchanges and exercise competitions;
Webinars with coaching calls established by the care team;
Tracking and submission of personal data;
Focus groups.
Population health is often understood by ACOs and their providers as a data exercise, since data is used to establish patient populations. But data is just the facilitator in population health. To cast the initiatives as technical and administrative undercuts its impact.
Population health is a human interchange, started through groups, but with improvements executed at the individual patient level between patients—with their support network—and the care team. Patient support networks, in particular, are an essential component of effective population health initiatives, for patient recovery and health improvement are usually dependent on help provided by relatives. Population health initiatives can indeed effectively engage patients in improvement activities. They can be geared to meeting goals established by those two parties, employing methods that work for individual patients.
ACOs, if they assume leadership, can become population health powerhouses.
Founded as ICLOPS in 2002, Roji Health Intelligence guides health care systems, providers and patients on the path to better health through Solutions that help providers improve their value and succeed in Risk. Roji Health Intelligence is a CMS Qualified Clinical Data Registry.
Image: James Pond