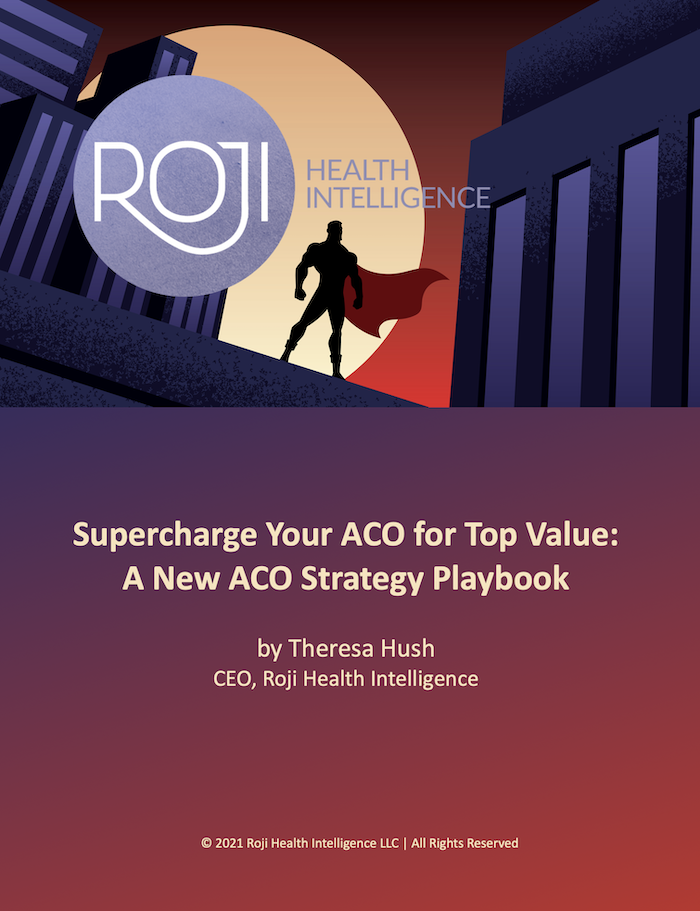 Our most popular eBook, Supercharge Your ACO for Top Value: A New ACO Strategy Playbook, just got better with new updates. Reflecting changes in the ACO model and environment over the year since publication, Roji Health Intelligence's free eBook supports your journey to successful participation in Value-Based Care with the latest information and guidance. Here's why that matters:
The Accountable Care Organization model is dramatically changing. Just consider that the latest model with population-based payments, ACO Reach, is on the threshold to replace CMS's Direct Contracting and Next Generation APMs. This allows more risk-ready providers to adopt the ACO Reach model, potentially splitting the politics and culture around Risk adoption.
CMS, after a few years of distancing itself from ACOs and enriching Medicare Advantage, has done a turnaround. Despite the overall movement away from Fee-for-Service, this year's proposed rules further attenuate the need for MSSP ACOs to adopt downside risk. Allowing them time to build infrastructure and adapt to the idea is a strategy to keep worried ACOs from exiting the program. Draft rules also propose advance funding for new ACOs. The message from all these initiatives is that the ACO will continue to be a vibrant, cornerstone model of the Medicare Value-Based Care initiatives.
Nonetheless, ACOs face a future filled with difficulties. While supporting the traditional Fee-for-Service structure within MSSPs for now, CMS is also calling for changes in reimbursement that negate volume-driving incentives in the future. Private industry is moving in lock-step with this approach, again paying primary care physicians on a per-person basis.
By far, the most significant change for ACOs is the transformation of their health care market environment. Notably, the competition for physicians and patients by ACO-enabler organizations and other equity-backed groups is affecting the ability of ACOs organized by traditional providers to grow and be financially sustainable. Last year, for the first time, corporate-employed physicians surpassed the volume of hospital-owned physicians.
In the next several years, ACOs must heed their competition as much as they heed regulations, to define their paths forward. The imperative to adopt risk reimbursement won't necessarily come from CMS, but from the need to match compensation structures and rewards of corporate health care ACOs. This will drive investments in data and infrastructure, as well as in state-of-the-art tools to support clinicians, population health, and patients.
Download your free copy of Supercharge Your ACO for Top Value: A New ACO Strategy Playbook here.
Founded in 2002, Roji Health Intelligence guides health care systems, providers and patients on the path to better health through Solutions that help providers improve their value and succeed in Risk.