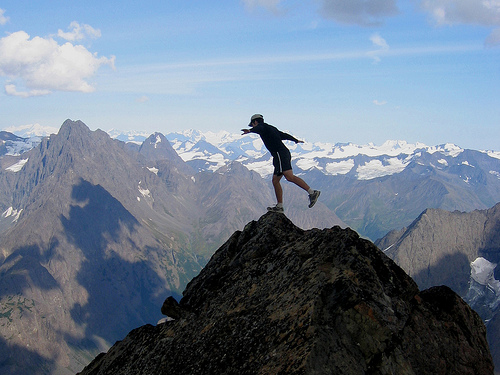 Chances are you don't have time to read through all 1,200 pages of Medicare's Final Reporting Rule. But if you don't understand how CMS is moving the Medicare program, and the health care system at large, toward rewarding providers for quality rather than quantity of care, your organization is in for a rude awakening.
In 2015, PQRS is now mandatory; you must meet full reporting requirements to avoid a penalty. No more safety nets.
Successful reporting means you need to understand the interplay between PQRS and the Value-Based Payment Modifier (VBPM), which rewards only those practices that outperform their competition on quality and cost, and penalizes those that fall below average.
Our free 25-page eBook, Insider's Guide to PQRS 2015 Reporting: How to Succeed in the Value-Based Health Care Environment, written by our team of ICLOPS experts, distills the new reporting rules to help you understand how to avoid costly reporting pitfalls—and how to go beyond basic reporting to improve outcomes.
Here's what you'll learn:
[wow_list style="circleok"]
Key requirements for PQRS 2015 Reporting—and how the VBPM is amping up penalties
How to choose the right reporting methodology to minimize costly mistakes
How Meaningful Use differs from PQRS—and why it matters
How to avoid another nasty CMS penalty letter next December
What specialists should do to avoid penalty risks from new reporting requirements
How to use new population health cross-cutting measures to boost your Medicare revenues
Five steps to shift your focus to competitive performance
How to optimize your VBPM quality and cost profile to demonstrate better outcomes than your competition and avoid reporting penalties with a QCDR
[/wow_list]
Download your free copy of the ICLOPS Insider's Guide to PQRS 2015 Reporting: How to Succeed in the Value-Based Health Care Environment now.
Founded in 2002, ICLOPS has pioneered data registry solutions for improving population health. Our industry experts provide comprehensive PQRS Reporting with VBPM Consultation solutions that help you both report and improve your performance. ICLOPS is a CMS Qualified Clinical Data Registry.
Contact ICLOPS for a Discovery Session.
Photo Credit: Paxson Woelber via Compfight cc